Most people don't think about joining the car business, but if you are looking for an exciting career with many opportunities for advancement, this is the place for you.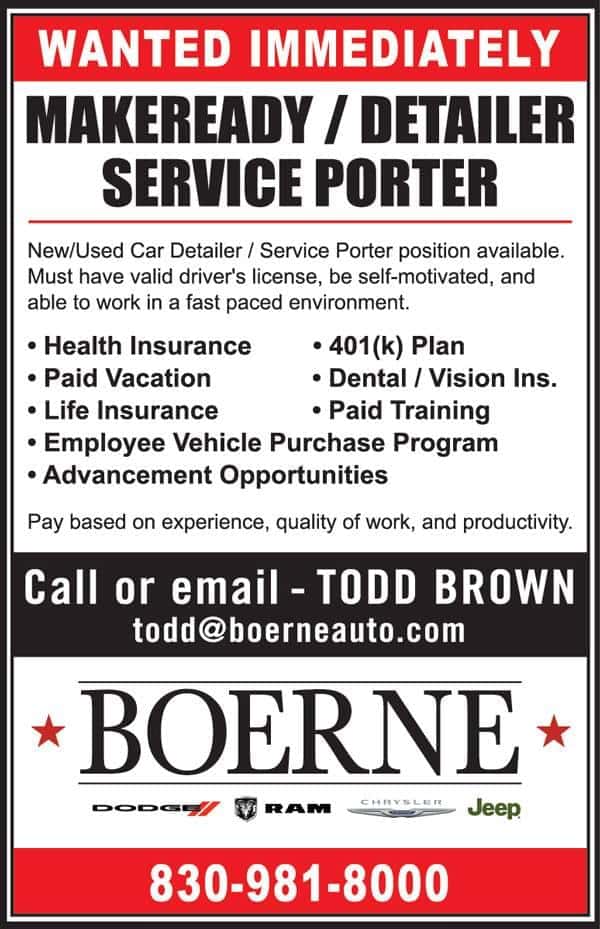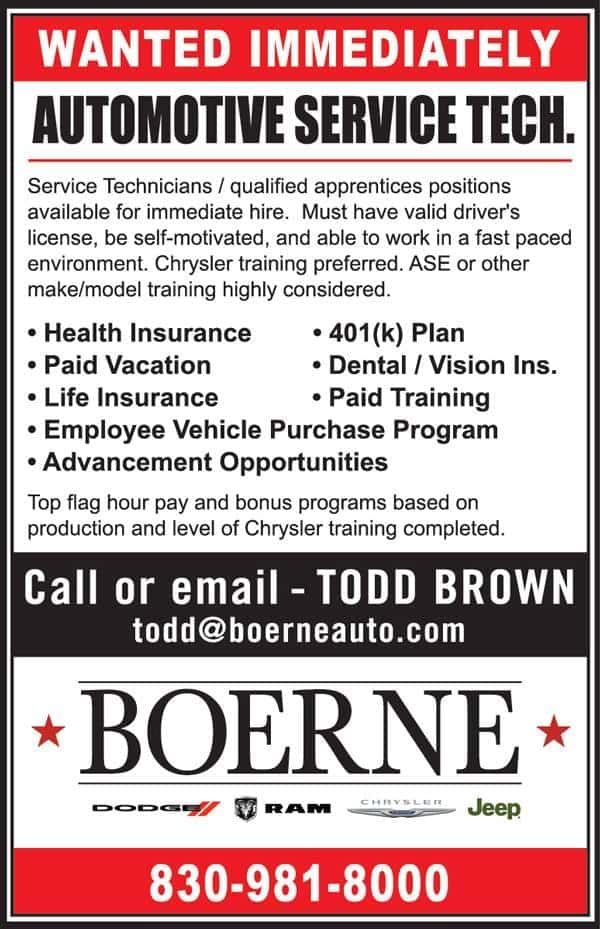 Here at Boerne Dodge Chrysler Jeep Ram , you are given the opportunity of mentor-ship from long-time, upstanding members of the community. You will learn the ins and outs of the industry, giving you the knowledge and expertise to move forward and progress in your career.
The auto industry is an exciting business, where you are given incredible opportunity to work with high level corporations in an entrepreneurial environment, as well as with people. We want you to grow in your career, and in this industry we give you the opportunity to move forward. In the car industry, your work is rewarded with instant gratification based on your performance, not seniority or tenure. Starting as a salesperson, you can work your way up to New Car, Used Car, or Finance Manager, or even higher. If you are dedicated and willing to work hard, there's no limit to the opportunities you'll have.
We've seen how our competitors work, and we do things differently around here. This is a competitive business, but here at Boerne Dodge Chrysler Jeep Ram , we love what we do and have been very successful. We want to pass on our success to you, as an employee of Boerne Dodge Chrysler Jeep Ram .